The Art Within: Rebuilding Through Preservation
In March of 2017, the Decay Devils partnered with the Miller Beach Arts Creative District to share our explorations with the public. We exhibited our adventures in photography and afforded unique opportunities for the community to learn about local landmarks. We were also able to share our ideas for reclaiming a variety of old, abandoned buildings. To back our claims, we shared our photos of places that had been transformed from wrecked and lifeless to thriving and stunning. Once we established the similarities of our own old, abandoned buildings to those that had been revived, we were able to create an atmosphere where any visitor could imagine the rebirth of local crumbling structures. Read on to learn more about some of our adventures.
Civita di Bagnoregio
(il paese che muore, 'the town that is dying")
Located in the Vitero Province in central Italy, Citiva resides as a suburb of Bagnoregio. Citiva was founded over 2,500 years ago by ancient Italy's Etruscans. In the 16th century, Citiva began to decline as it was eclipsed by Bangoregio. Earthquakes accelerated the city's decline during the 17th century, and by the 19th century, Citiva was turning into an island. Citvia and its inhabitants are in constant danger of being washed into the sea, as the edges of its plateau succumbs to erosion. Buildings crumble as their underlying support falls away, a fact that is truly heartbreaking. This city's architecture spans several hundred years, and, perhaps because of this fact, has been experiencing a tourist revival. In 2004, there were plans to reinforce the island city's plateau with steel rods to prevent further geological damage from occurring.
The Favian Amphitheatre, better known as the Colosseum, is an enormous oval amphitheater constructed between 72 and 80 AD. Built of concrete and sand, it was used to host a variety of entertainment events including public spectacles such as mock battles and gladiatorial contests. The building has been partially ruined due to earthquakes and stone robbers, but the Colosseum is still very much an iconic symbol of Imperial Rome. Today it is one of the country's most popular tourist attractions, and even has links to the Roman Catholic Church. Tours are offered in cost ranging from €7 to €65, and generates €35 million in annual sales.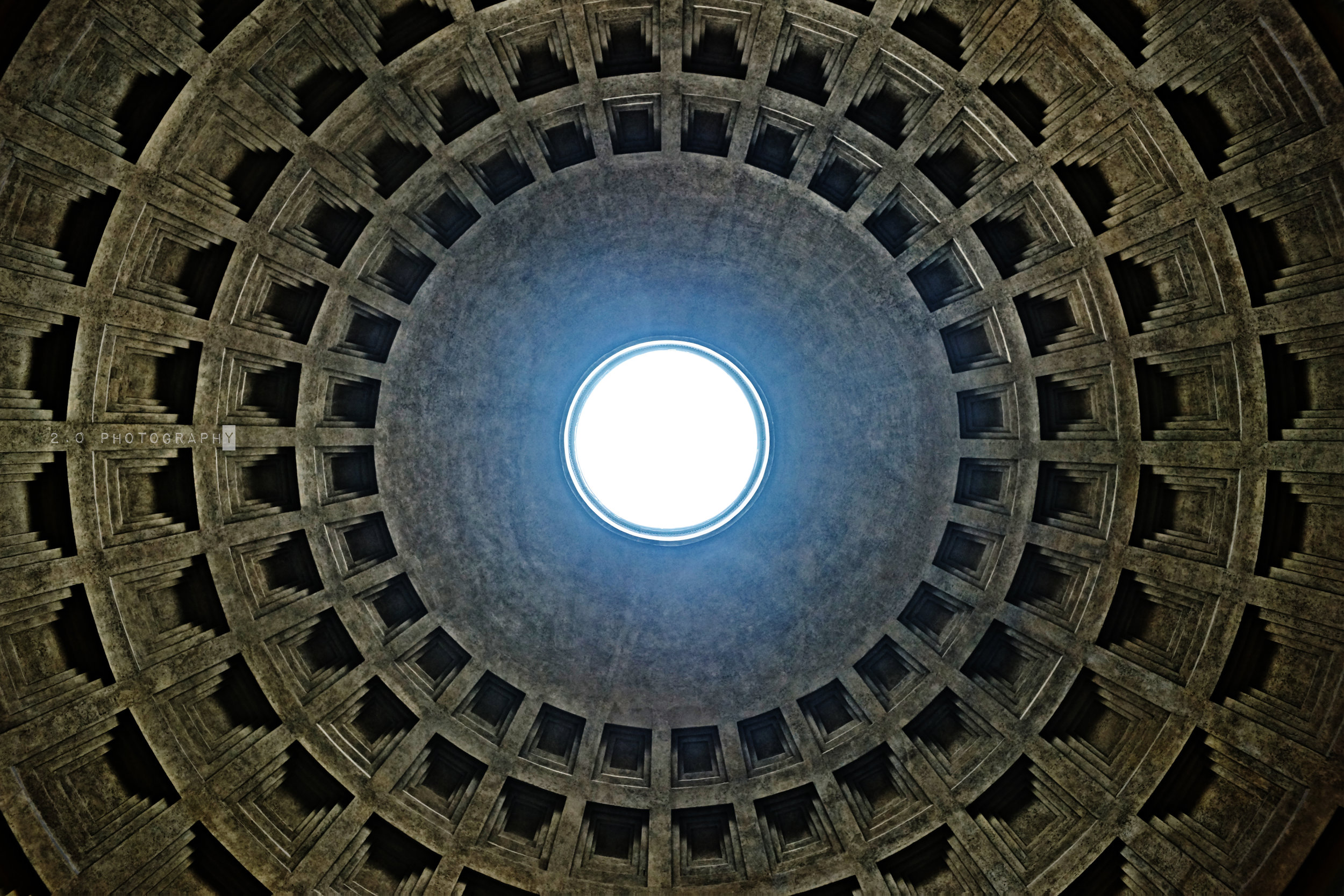 Now a church, the Pantheon is a former Roman temple. The building is circular with a portico of large granite Corinthian columns under a pediment. A rectangular vestibule links the porch to the rotunda (a coffered concrete dome) with a central opening to the sky. Almost 2,000 years after it was built, the Pantheon's dome is still the largest unreinforced concrete dome. It is one of the best-preserved of all Ancient Roman buildings, largely because it has been used continuously throughout its history.
Scottish immigrant Francis Bannerman VI owned and operated a military surplus store located in New York City. When he eventually required more space for his expanding collection, he purchased Pollepel Island (an island in the Hudson River about 50 miles north of New York City) in 1900. In 1901, he began to build a residence and a castle-like storage facility known as Bannerman Castle for his growing business. In 1920, about two years after Bannerman's death, 200 tons of shells and gunpowder exploded in an ancillary structure, destroying part of the storage complex. In 1950, the property was abandoned. Pollepel Island was eventually purchased by the state of New York in 1967.
Today, Pollepel Island and its buildings are being preserved. Some parts are even being restored with the help of tours given by The Bannerman Castle Trust Inc., a non-profit dedicated to preserving Bannerman Castle.
https://en.wikipedia.org/wiki/Pollepel_Island#Bannerman.27s_Castle
Eastern State Penitentiary
Eastern State Penitentiary (ESP) is a former American prison located in Philadelphia, Pennsylvania. ESP operated from 1829 to 1971, and is famous for housing notorious criminals such as Al Capone, Willie Sutton, and many others. ESP is now a U.S. National Historic Landmark that is open to the public. The site also hosts pop-up museum and art events, book releases, parties, and more. Proceeds benefit preservation efforts at this National Historic Landmark.
Bieber Mill`

Bieber Mill was built 1843-1844 by Shubal W. Knapp and John Blinn as a three-story gristmill. It was sold in 1848 to George Bieber who operated the mill with his son James. James Bieber and his brother Henry continued operations after their father's death, and eventually built an addition along with other improvements. The Bieber Mill was very successful until 1880, when James Bieber encountered financial difficulties and couldn't pay for the construction of the stone mills. He attempted to pay his debt, but was unable to do so before the mill was auctioned and sold. Subsequently, the mill went through many owners. The Bieber Mill, including the stone mill portion, was ultimately devastated by a fire that took parts of its floor, roof, and massive beam structure. Today the mill building stands as one of Ohio's most impressive mills in history, with its 3-foot thick walls cut beautifully out of limestone. The mill sits on the Olentangy River, where it has also battled many floods. Despite its trials through time, you can still see the beauty of what once was from what remains. If funding becomes available, this historical building can be restored and kept as a landmark.
http://www.oldmills.scificincinnati.com/ohio_mills_delaware_beiber_main_history_page.html
The Manchester Mfg. Company (Sweetwater Mill)
What stands today are the remnants of a cotton mill that had been burned down during the Civil War in 1864. These ruins are still hidden in a forest in Lithia, Georgia, near Sweetwater Creek. It was built in 1849 on land that changed owners many times before it was even created. The mill was known to use its local natural resources to create materials and even supported the nearby town. After the Civil War, the burnt down complex was forgotten until the surrounding area was made into a state park. Trails were erected that lead hikers toward the beautiful remains of a building that once was.
http://www.atlasobscura.com/places/the-new-manchester-manufacturing-company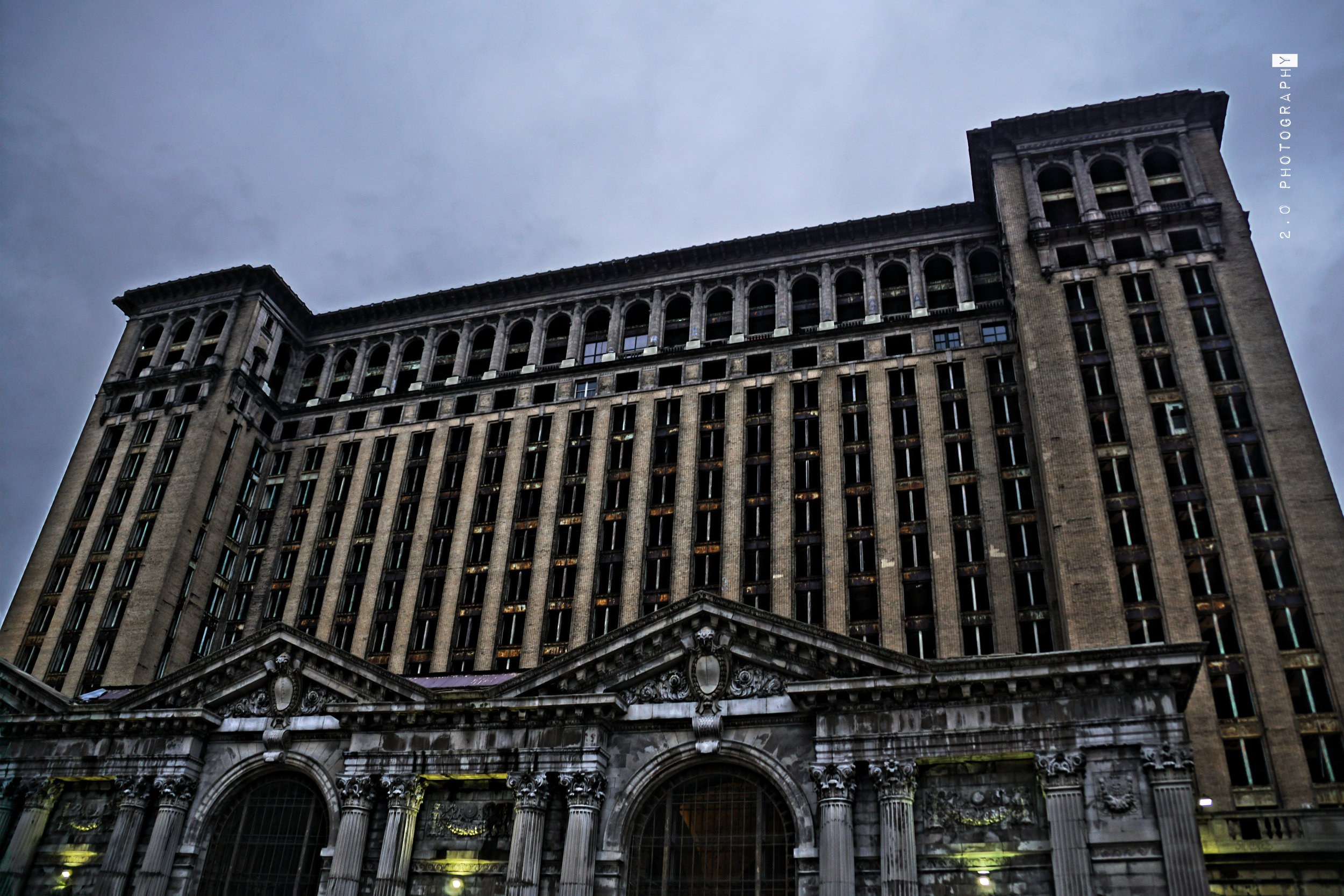 Built between 1912-1913 as the former tallest rail station in the world, Michigan Central Station was the main intercity passenger rail depot for Detroit, Michigan. This station served the residents after a fire destroyed the original depot in downtown Detroit. Michigan Central Station operated from 1914-1988 until the cessation of Amtrak service. Restoration projects and plans have been mentioned, but none have been executed. However, some repairs have occurred since 2011 including roof repairs, glass replacement, and draining the flooded basement.
This 10-floor parking garage is covered with colorful art pieces from the Detroit Fine Art Gallery. It stretches from the corner of Broadway and East Grand River, zigzagging down to the corner of Library and Gratiot downtown. The Z Lot Garage was built by Colasanti/Sachse, a Detroit-based joint venture involving Colasanti Construction Service, Sachse Construction, and Neumann/Smith Architecture. The Z Lot was created to bring interest rather than bore as dull, typical parking garage so often do. The art part of the project has also spread to the alley next to the garage, which sports a handful of murals.
Gary's second tallest building, the Gary State Bank, was slated for redevelopment by Vance Kenney, of Gateway Partners, LLC. The $2.5 million rehabilitation of this century-old tower (that was 80 percent vacant at purchase) began in 2014 when the company demolished long-time vacant buildings next door. Gateway Partners, LLC intended to make room for a necessary drive thru for the Centier bank branch, which is now open and running. The detail that surrounds the bank lobby is a perfect setting for any event style. The scagliola-encased pillars, marble appointments, terrazzo floors, and ornamental ceilings provide additional character to the space. However, the best-kept secret of this building is the original bank vault in the lower level.
http://thecentennialat504.com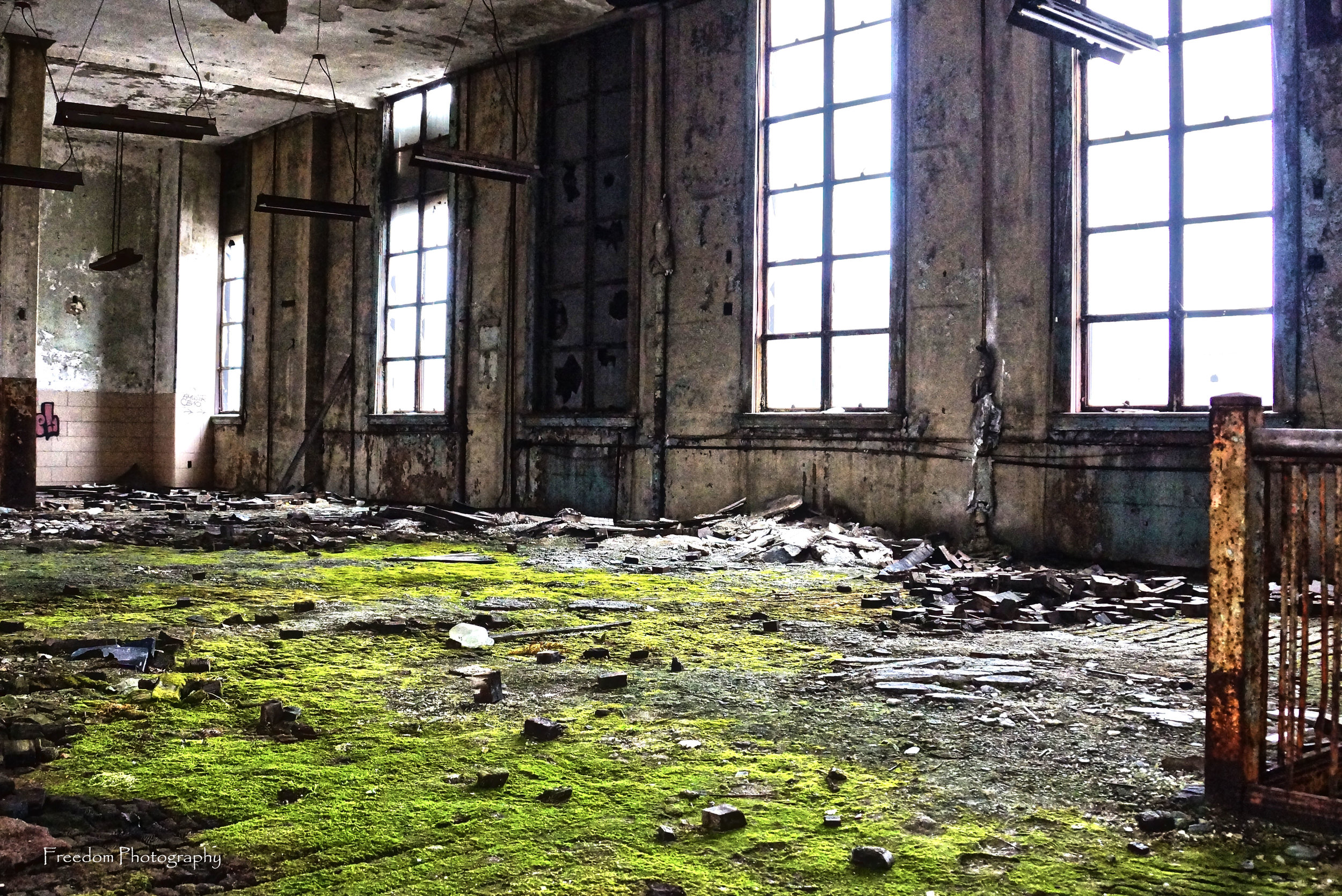 Located near downtown Gary, IN, this post office was built around 1936 and closed in the 1970s. It was part of President Roosevelt's New Deal program aimed at amending the Great Depression.
Located on 5th Avenue and Garfield St in Gary's west side, Horace Mann School was established in 1919. The construction of the permanent structure you see today began in 1921 and was completed in 1928. It originally served K-12 students. Horace Mann's unique campus featured landscaped hills, multiple gyms, and a man-made pond. After graduating over 75 classes of students, the school board voted to close the school in 2004 due to low enrollment.
http://sometimes-interesting.com/2013/06/28/the-horace-mann-school/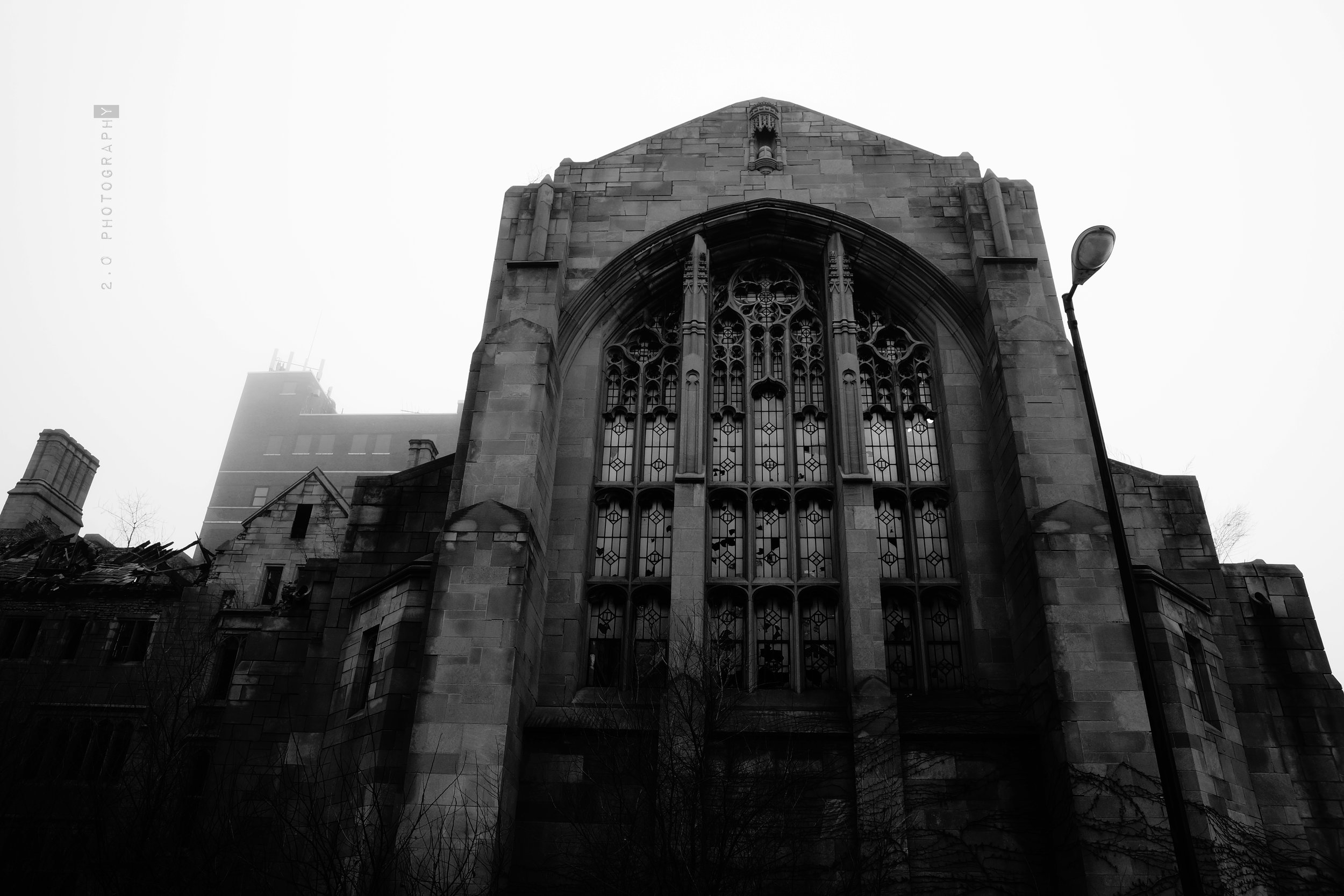 City Methodist Church was constructed over a course of 21 months until it was completed in 1926. Planned by Dr. William Grant Seaman, who would become the pastor, the church was designed by hired architects Lowe and Bollenbacher. US Steel Corporation helped finance the building project. As one of the true gothic churches of its time, CMC was once the pride of the community. The CMC was not only a church, but a place for the community with an additional building that had four floors and a basement. This added building contained offices, classrooms, a gymnasium, large kitchen, dining room, and an auditorium with a well-equipped stage. This church would grow to have as many as 3,000 members in the 1950s. Unfortunately, during the 1960s-1970s, as the city of Gary dealt with decreasing population and segregation issues, the church was no longer able to pay its bills. After failed attempts to sell the building, it finally closed its doors in 1975.
http://sometimes-interesting.com/2013/06/16/city-united-methodist-church-of-gary-indiana/
In order to support the thousands of workers moving in from around the country, the city of Gary immediately needed a new passenger and freight rail station. Architect M. A. Lang designed and built the two-story Union Station in 1910, between the railways of the Lake Shore and Michigan Southern Railway and Baltimore & Ohio Railroad. Constructed in a "Beaux-arts Style," the architects utilized a cast-in-place concrete method where, after pouring, the steel-reinforced concrete is scored to resemble stone. Union Station was closed sometime in the 1970s. Since then it has been featured in an episode of Life after People, and in the movies Original Gangstas and Appointment with Danger. Several plans have been made in efforts to reuse the facility, including some plans that called for the station to serve as visitor center and gateway to the National Lakeshore – as the station's strip of land connects to the Indiana Dunes to the East.

https://en.m.wikipedia.org/wiki/Union_Station_(Gary,_Indiana)